Enjoy a wide range of activities to do right at the resort. Free activities such as use of the beach sporting equipment of collection of beach toys for children. Paid classes to learn new skills to bring back home and sporting equipment rentals for items such as Kayaks, mountain bikes and paddle boards to further explore the stunning national park around the resort.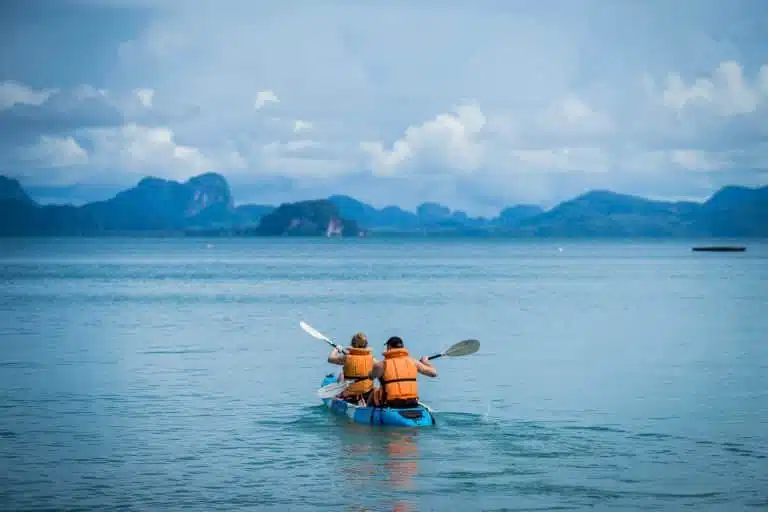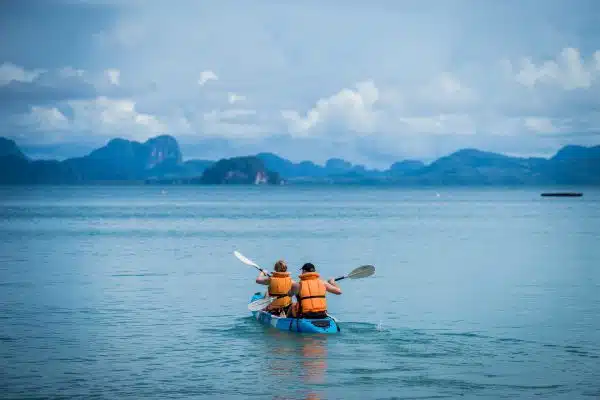 Kayak and Stand-up Paddle board Rental
Rent one of the kayaks off the beach rack and explore the immediate area around the resort. With calm seas we recommend paddling out to the floating pontoon for an iconic ocean photoshoot or explore the cliffside at the northern end of the bay. At the right tide there is even a small tunnel you can pass through.
Join one of our chefs in picking our fresh ingredients from the gardens at the resort and learn how to prepare and cook your favourite Thai dishes and desserts. You will be guided through ever step, get explanations on how to balance the dish with different ingrediency and show you how to assemble and present the world famous Thai culinary style to impress all your friends back home.
Take a bit Thai knowledge home with you.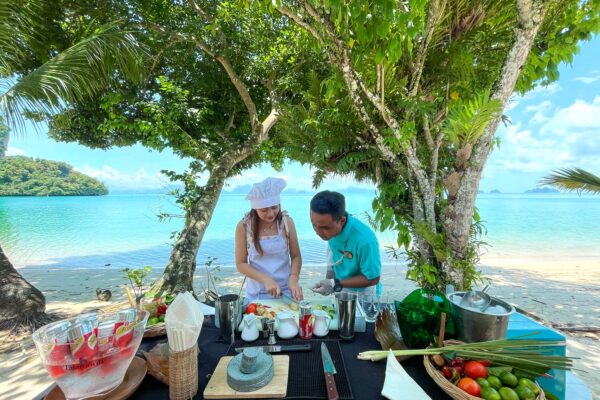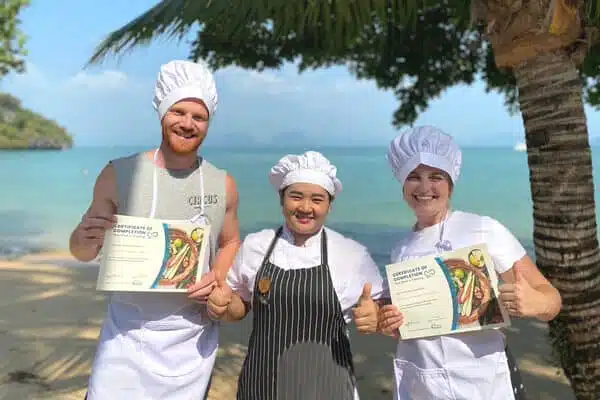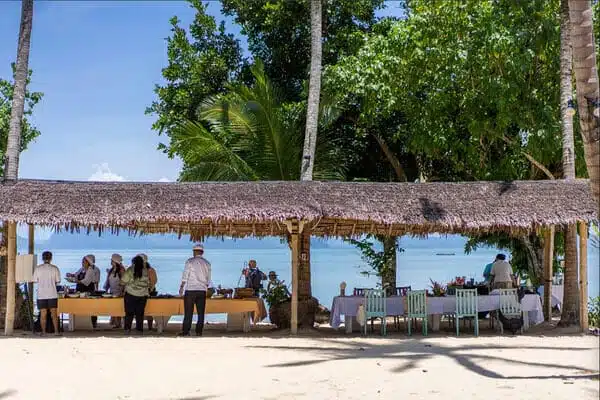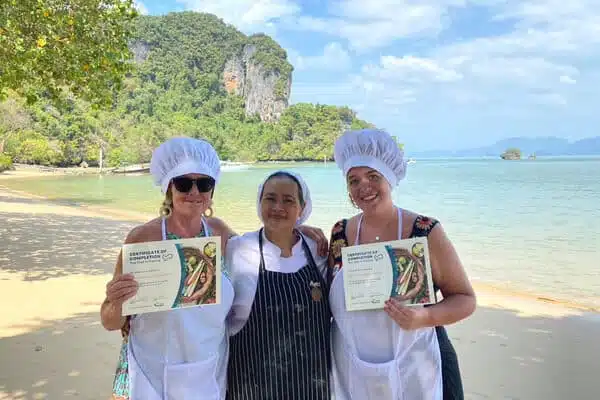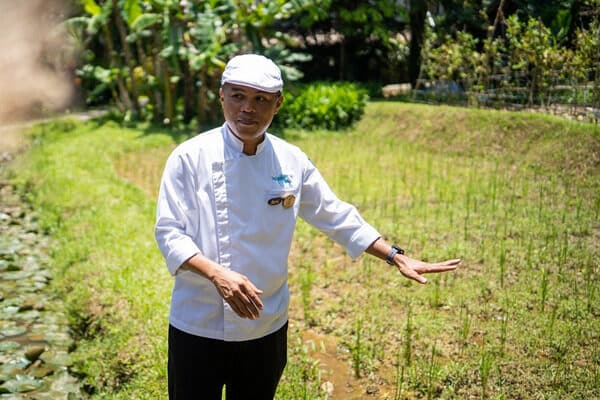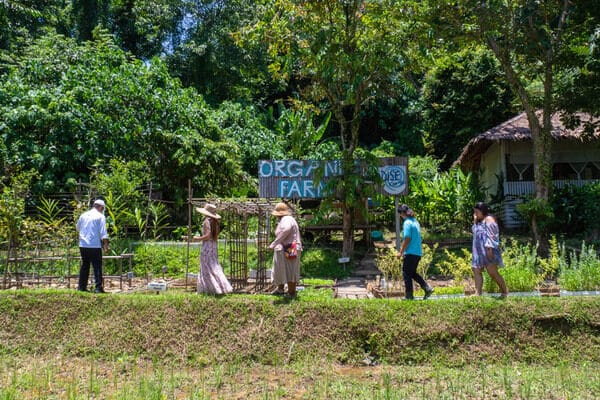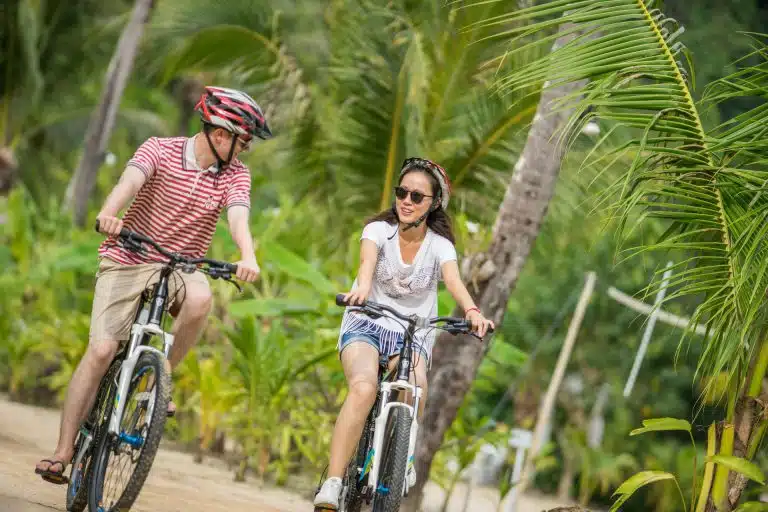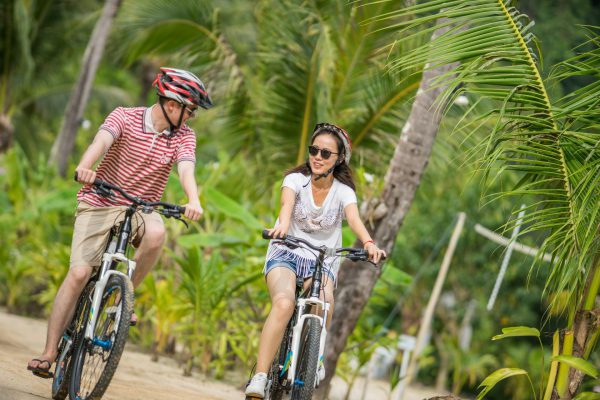 The main village on Koh Yao Noi Island is 7km away. The trip is through the national park jungle – on a challenging dirt road appropriate for an off-road vehicle. The journey can take around 2 hours depending on ability and level of fitness. Paradise KohYao offers high quality mountain bikes for guests to take out and explore the adventurous 'back road' through the national reserve parklands and into the interior of the island of Koh Yao Noi.
Alternatively Join our Eco-Bike Tour to get a guide bike tour of our local village, rice fields and plantations on Koh Yao using the local roads and back trails on the island. It is one of the best ways to explore the wonderful nature of Koh Yao Noi.
Traditional Batik Painting/
Tie dye Class
Learn from the steady guiding hand of an expert of this ancient painting technique over a century old. Batik painting styles although made world famous in Bali have roots in India as this practice moved. Perfect for one of those slower paced days in Paradise and at the end provides a wonderful souvenir to take home.
Alternatively you can choose the fashionable tie dye paint class to make your own unique piece of clothing perfect for the beach!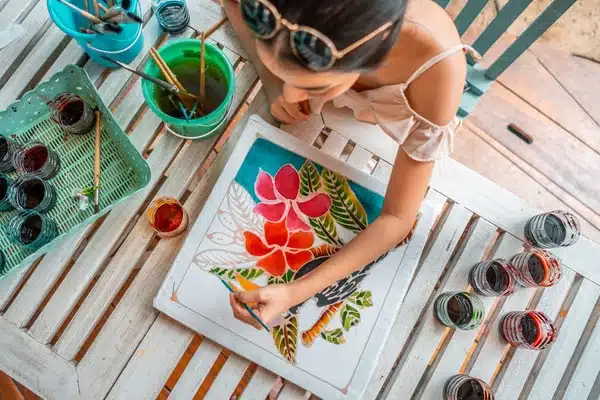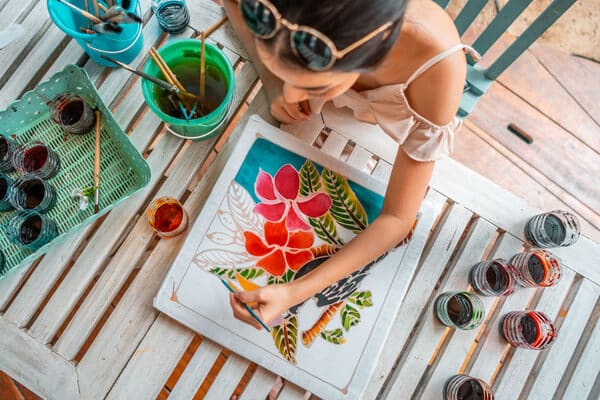 Snorkel gear, beach games, and toys
Feel free to use any of the equipment at the activities center to use during your stay such as badminton, soccer, volleyballs, petanque sets, paddle ball and sandcastle toys during your stay. Just be sure to return them after you are done.